by Havana Gold (Ire)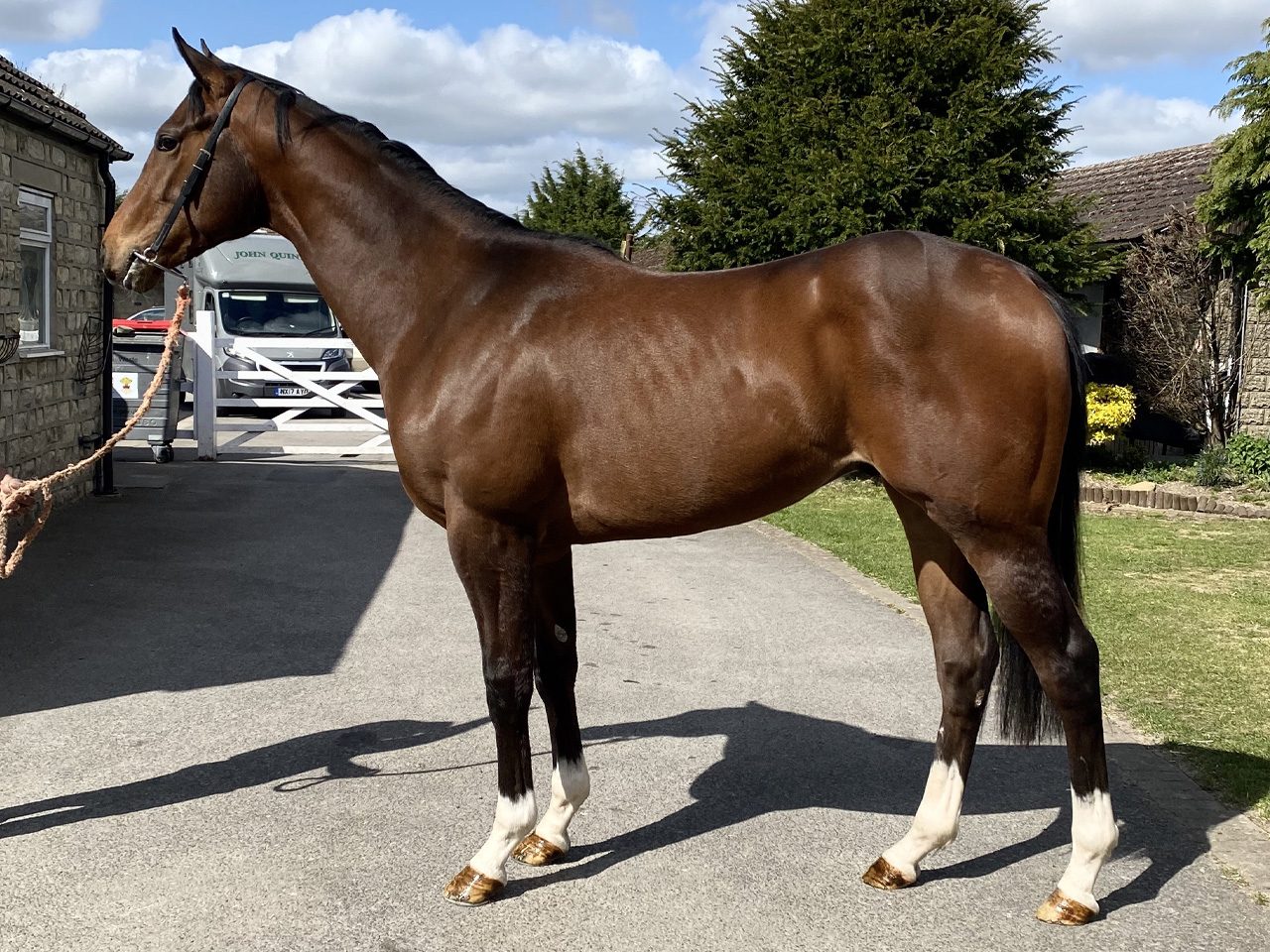 by Havana Gold (Ire)
2018 bay colt by Havana Gold (Ire) ex Leopard Creek (GB) (Weldnaas (USA))
The Tattersalls December Yearling Sale is a small but select sale offering a consistent source of top class racehorses each year.
This time we have purchased lot 147 a son of the Group 1 winner and speed sire Havana Gold. The dam Leopard Creek is an own sister to the four time Listed winner Astonished.
She has produced four winners including the smart two-year-old Group 3 scorer Ponty Acclaim and this colt looks a winner in the making.
All winners produced from the dam have won from 5f to 7f and all in their two-year-old campaigns.
This colt's half siblings have often sold at higher figures in recent sales, which makes this yearling appear good value.
We expect this colt to have an exciting career ahead and anyone looking for a precocious racehorse with a proven pedigree and speed on the track should look no further.
Colt
Havana Gold (IRE)
Teofilo (IRE)
Galileo (IRE)
1998
2004
Speirbhean (IRE)
1998
2010
Jessica's Dream (IRE)
Desert Style (IRE)
1992
1998
Ziffany (GB)
1992
2018
Leopard Creek (GB)
Weldnaas (USA)
Diesis (GB)
1980
1986
Bank On Love (USA)
1970
2001
Indigo (GB)
Primo Dominie (GB)
1982
1988
Blueit (FR)
1977