by Heeraat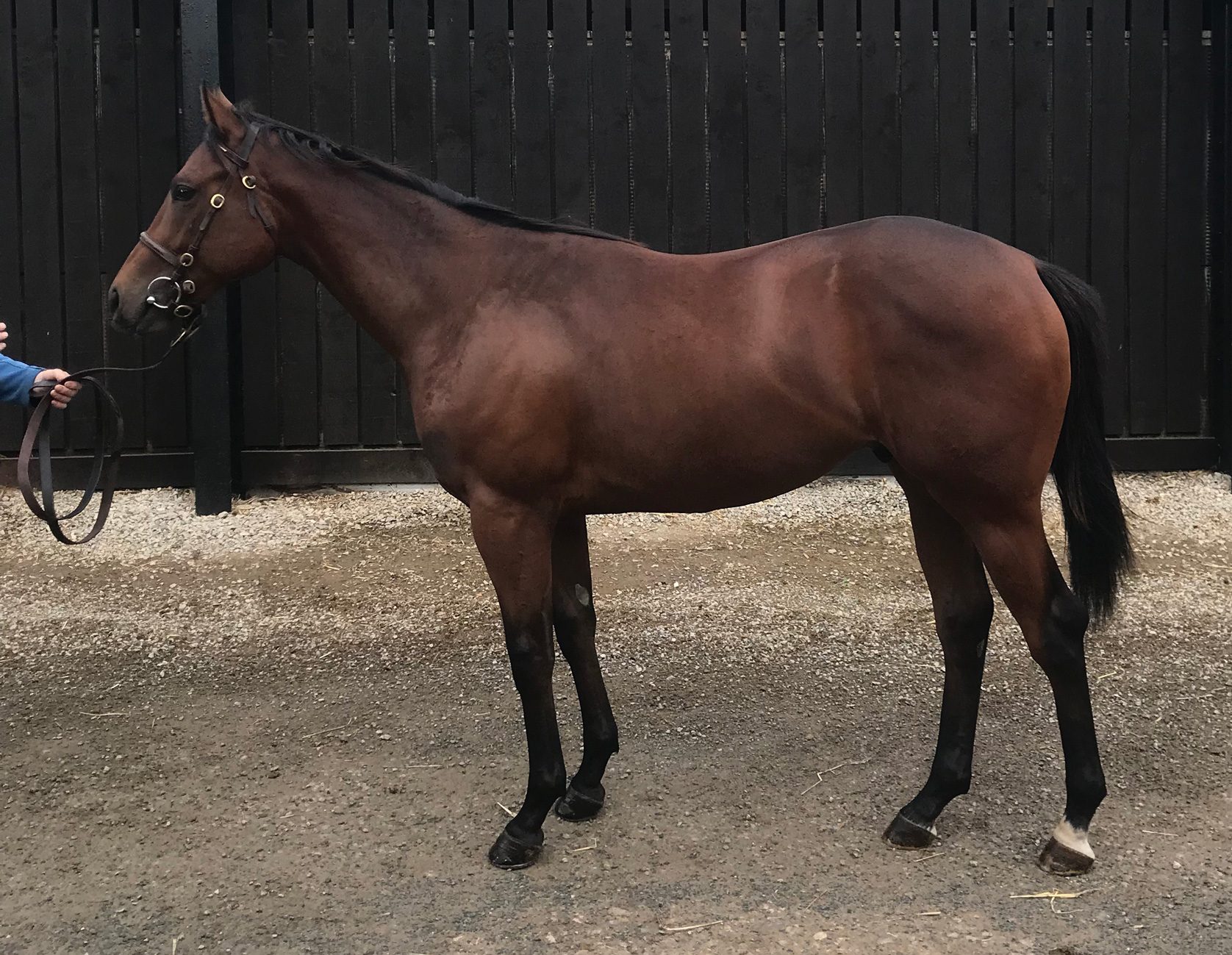 by Heeraat
2017 bay colt by Heeraat (Ire) ex Skylla (GB) (Kyllachy (GB))
50% of this colt is sold and the remainder of him is available to purchase either in 25% legs or the 50% wholly.
We purchased this colt's full sister at the breeze-up sales earlier this year and in the early part of the season she was a filly we were getting particularly excited about. That filly is named Skeetah and on her debut at Nottingham she was just touched off. I was fairly sure that she was a Stakes class two-year-old. However, an injury shortly afterwards completely scuppered my summer plans for her.
Therefore when this colt appeared at the Goffs UK yearling sales I had to have him. If he is as talented as his sister I have no doubt that in time his purchase cost will look relatively cheap. This horse is scopier than his older sister is every bit as powerful.
His dam, Skylla, was a very smart two-year-old. I remember this only too well as she slammed a smart filly of mine Duchess Dora in a Haydock nursery on just her third start. I am hoping that this colt can follow in the footsteps of her.
COLT
HEERAAT (IRE)
DARK ANGEL (IRE)
ACCLAMATION (GB)
1999
2005
MIDNIGHT ANGEL (GB)
1994
2009
THAWRAH (IRE)
GREEN DESERT (USA)
1983
2003
ARJUZAH (IRE)
1990
2017
SKYLLA (GB)
KYLLACHY (GB)
PIVOTAL (GB)
1993
1998
PRETTY POPPY (GB)
1988
2007
DAY STAR (GB)
DAYJUR (USA)
1987
1996
KRISALYA (GB)
1986