by Charming Thought (GB)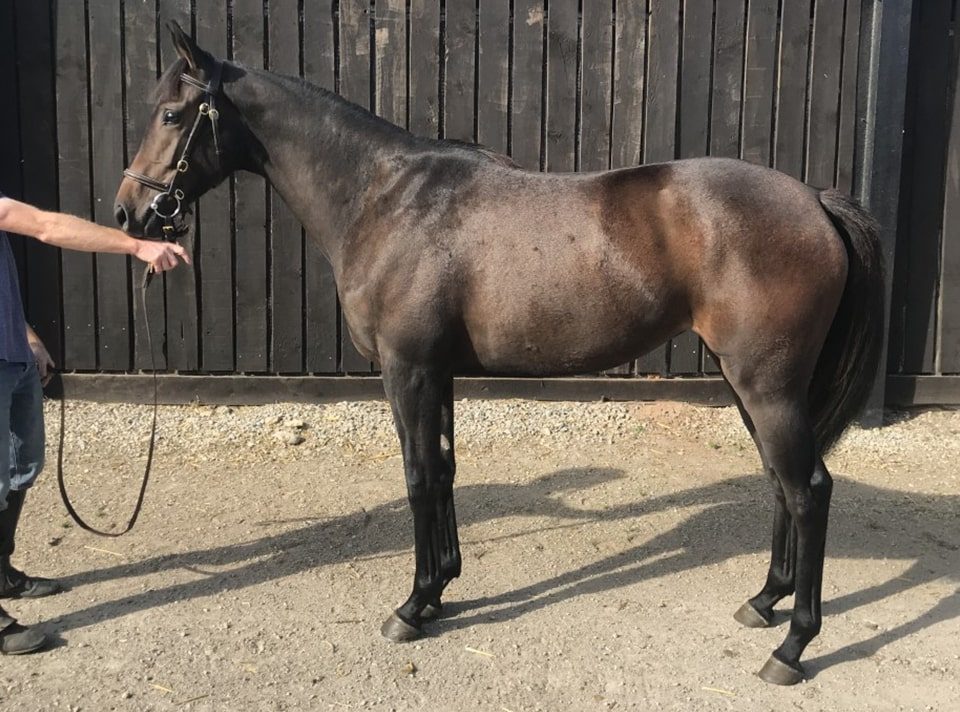 by Charming Thought (GB)
2018 bay filly by Charming Thought (GB)
ex Bint Aldar (GB) (Zoffany (Ire))
The Tattersalls Ascot yearling sale is a relatively new one on the sales scene. However, last year it proved to be an excellent source of sharp two-year-olds that punched above their weight on the racetrack when considering what they cost. Our own Liberty Beach was unsold at the sale for £16,000 (thank God!) whilst Listed winner Flippa The Stripper and Super Sprint winner Bettys Hope were other cheap graduates from the sale.
With this in mind Sean headed South with a view to buying a horse that might qualify for next year's Super Sprint. Lot 25 was a filly by freshman sire Charming Thought that may just fit that bill. Her mother Bint Aldar won a six-furlong maiden in June of her two-year-old career (on her second start) and then backed that up by winning a five-furlong nursery at York in July. Clearly she was a very precocious sort with a good level of ability. Charming Thought was a top-notch two year who won three of his four starts at two including the Group One Middle Park Stakes (beating Ivawood, Muhaarar and Cappella Sansevero).
This filly is the first foal out of Bint Aldar and if she is like her mother and father then she will provide her future owners with plenty of fun and action in 2020. She is Plus10 Bonus qualified and the aim in the early part of next year will be firmly to win a fillies novice auction with a bonus attached to it. If we are able to do so then we will cover her purchase cost in one fell swoop.
Purchase Price: £9,500 (plus 5% agent's commission)
BAY FILLY
CHARMING THOUGHT (GB)
OASIS DREAM (GB)
GREEN DESERT (USA)
1983
2000
HOPE (IRE)
1991
2012
ANNABELLE'S CHARM (IRE)
INDIAN RIDGE (IRE)
1985
2005
KYLEMORE (IRE)
1998
2018
BINT ALDAR (GB)
ZOFFANY (IRE)
DANSILI (GB)
1996
2008
TYRANNY (GB)
2000
2013
MAGGIE LOU (IRE)
RED RANSOM (USA)
1987
2006
TRIOMPHALE (USA)
1993