by Buratino (Ire)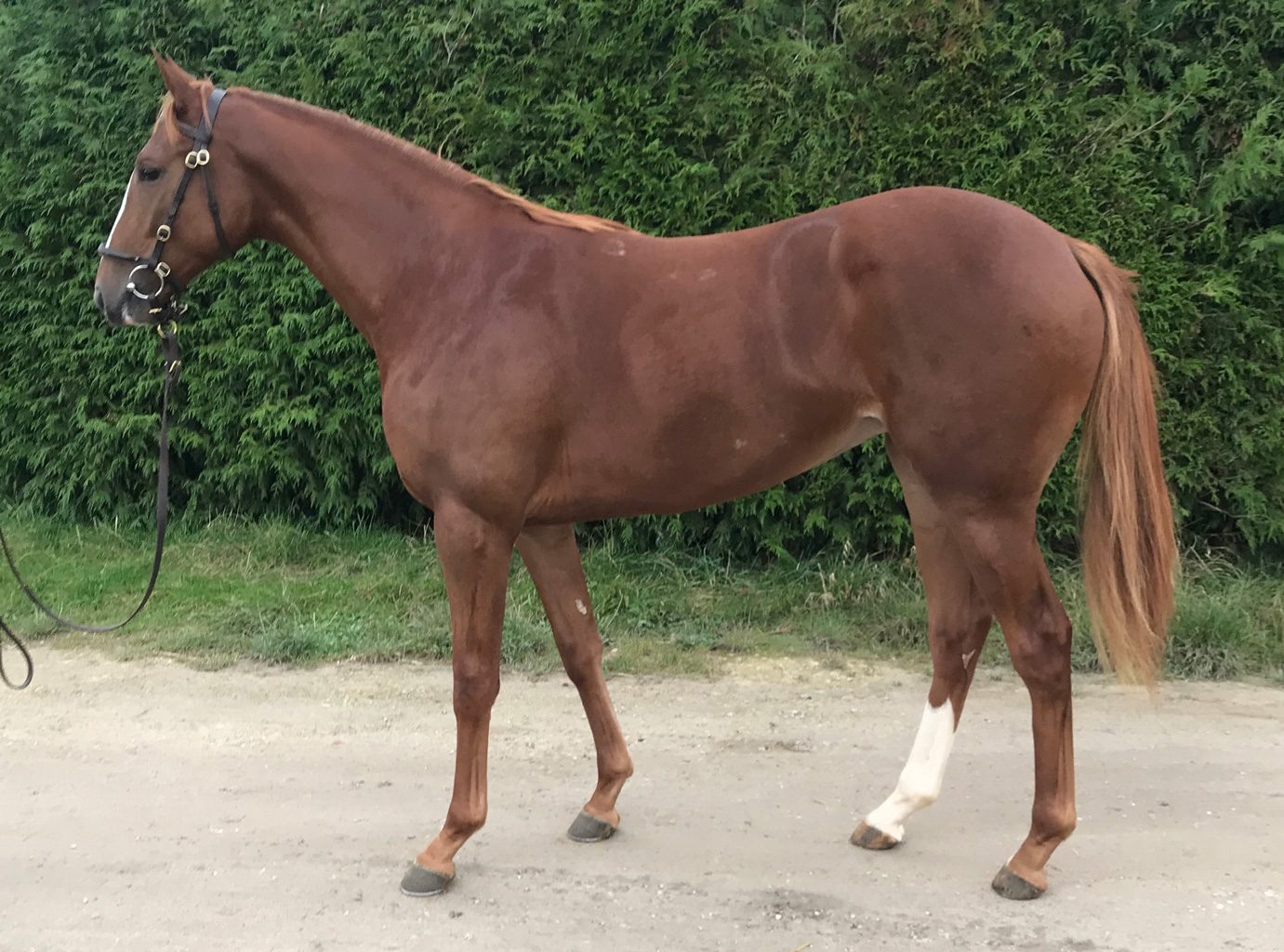 by Buratino (Ire)
2018 chesnut filly by Buratino (Ire) ex Southern House (Ire) (Paris House (GB))
Here we have a scopey filly, who's mother was a Group class performer, who's siblings have amassed well over £1 million in prize money, who's father was a Royal Ascot winning two year old and who herself is Plus10 Bonus eligible…and she can be yours for just 10,000 Guineas. If she wins a Plus10 novice race next season then she will pay for herself in one fell swoop. That's what I call savvy buying (from you not me!).
This filly by Buratino is a big, strong girl who qualifies for auction races next season owing to her lowly purchase price. These races are often easier to win than 'open' novice races. She is a good walker, is physically correct and at the money I couldn't be sweeter on her.
She is eligible for the 2020 Tattersalls Book 3 auction race (worth over £100,000) and because of her purchase price would carry very little weight in the contest. Keep Busy ran very well for us in this years renewal. Hopefully this fully can do even better!
Purchase price: 10,000 Guineas (plus 5% agent fee)
FILLY
BURATINO (IRE)
EXCEED AND EXCEL (AUS)
DANEHILL (USA)
1986
2000
PATRONA (USA)
1994
2013
BERGAMASK (USA)
KINGMAMBO (USA)
1990
2005
ADONESQUE (IRE)
1998
2018
SOUTHERN HOUSE (IRE)
PARIS HOUSE (GB)
PETONG (GB)
1980
1989
FOUDROYER (GB)
1980
1996
MY SOUTHERN LOVE (ITY)
SOUTHERN ARROW (USA)
1981
1986
TIME WIND (GB)
1979